Integration with Checkout Success 2.x
Sold Together from version 1.4.1 provides integration with checkout success page extension from our team.
Sold Together adds two new blocks to list of Blocks available on Success Page at Magento Admin. More about Checkout Success configuration you can find here.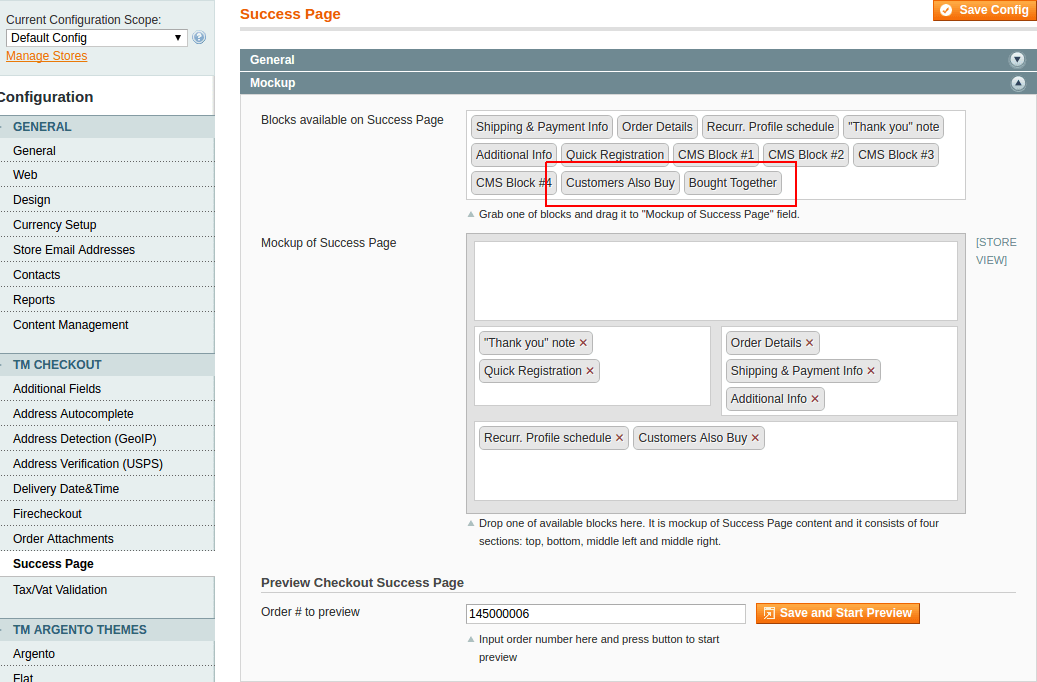 In section Additional mockup settings you can find some settings for these blocks. You can set product and column count there.