Admin Interfaces
Testimonials Grid
You can check submitted testimonials under Swissup > Testimonials menu. Here you can change testimonials status or delete them.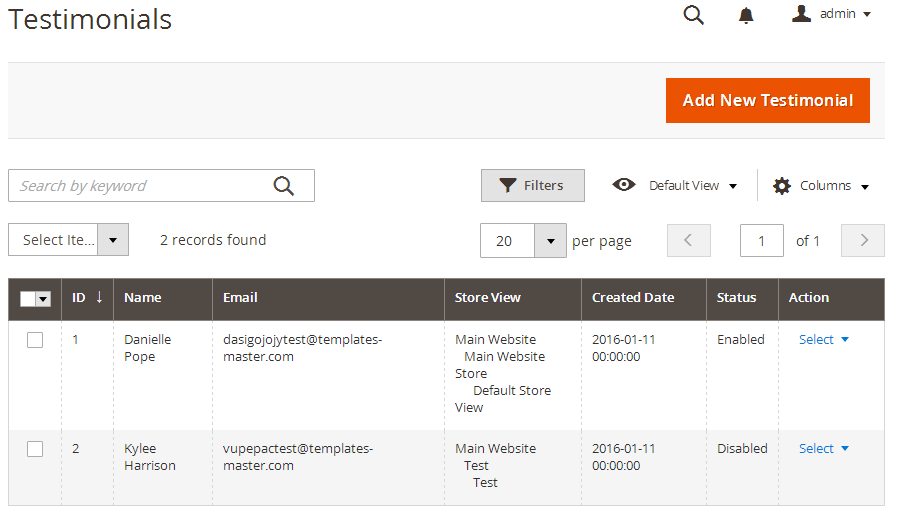 Testimonial Information Tab
Here you can check and change all testimonial's data, change it's status or delete it.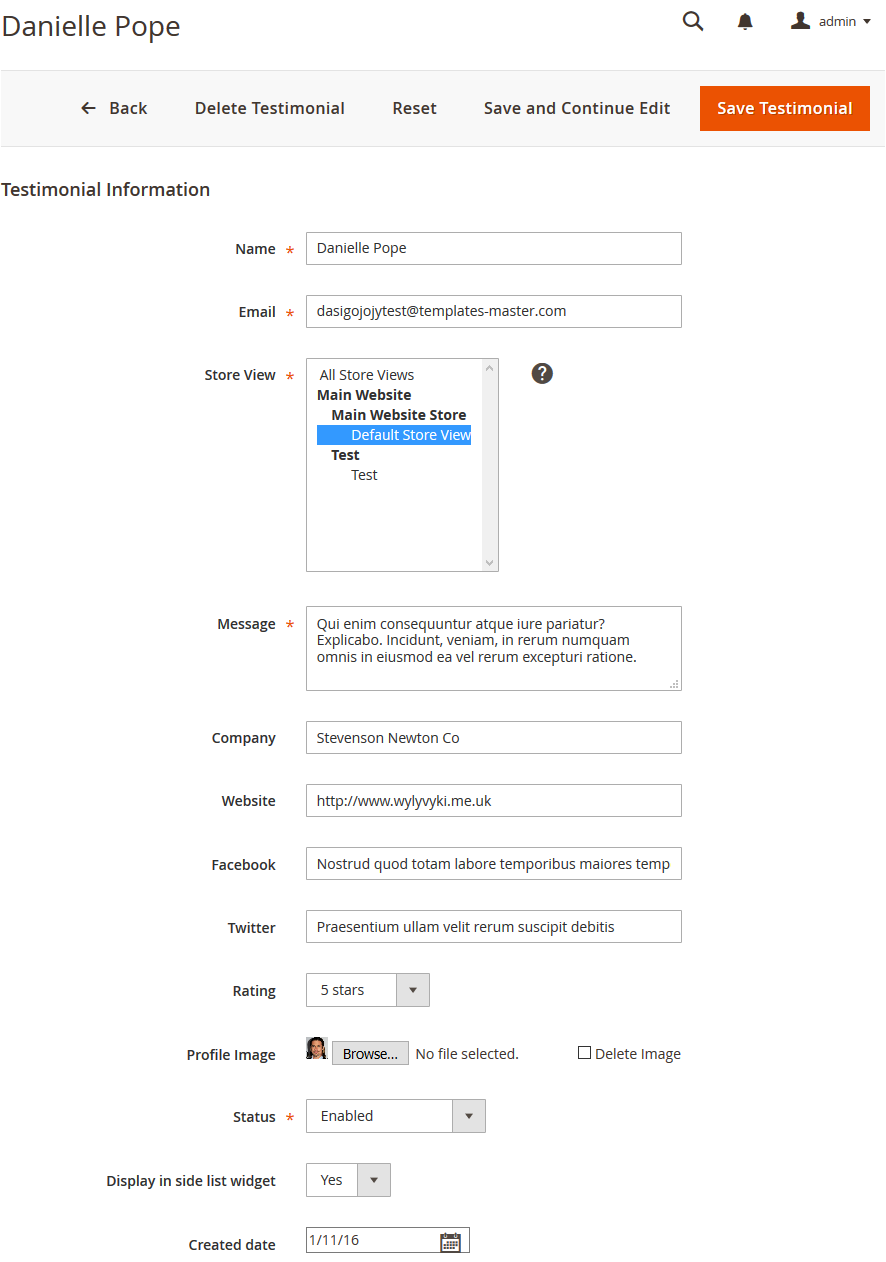 Import Product Reviews
You can save product reviews to testimonials in Marketing > User Content > Reviews. Select items you want to copy and run Copy to Testimonials action. Note that for guest reviews guest@example.com email will be used.