Frontend screenshots
Here you can find a gallery of seperately configured Option Based Pages.
Table of Contents
Product listing page
This page uses Description and children display mode and could be used as category page.
Layered navigation is not supported in current version.
Products listing settings are the same as category page settings.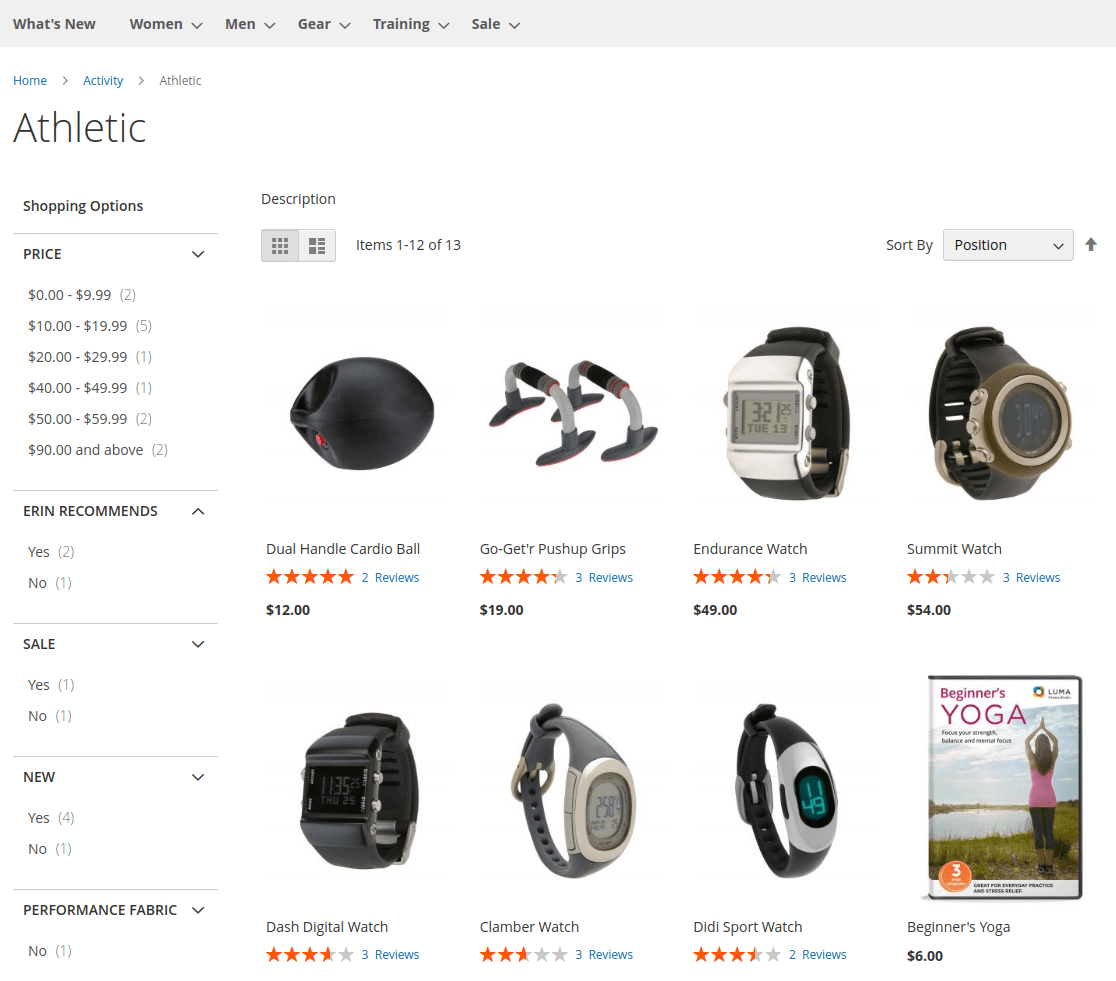 Brand landing page
This page is used as brand landing page. It uses description Display mode to hide brand related products from this page, and changes page layout to 1column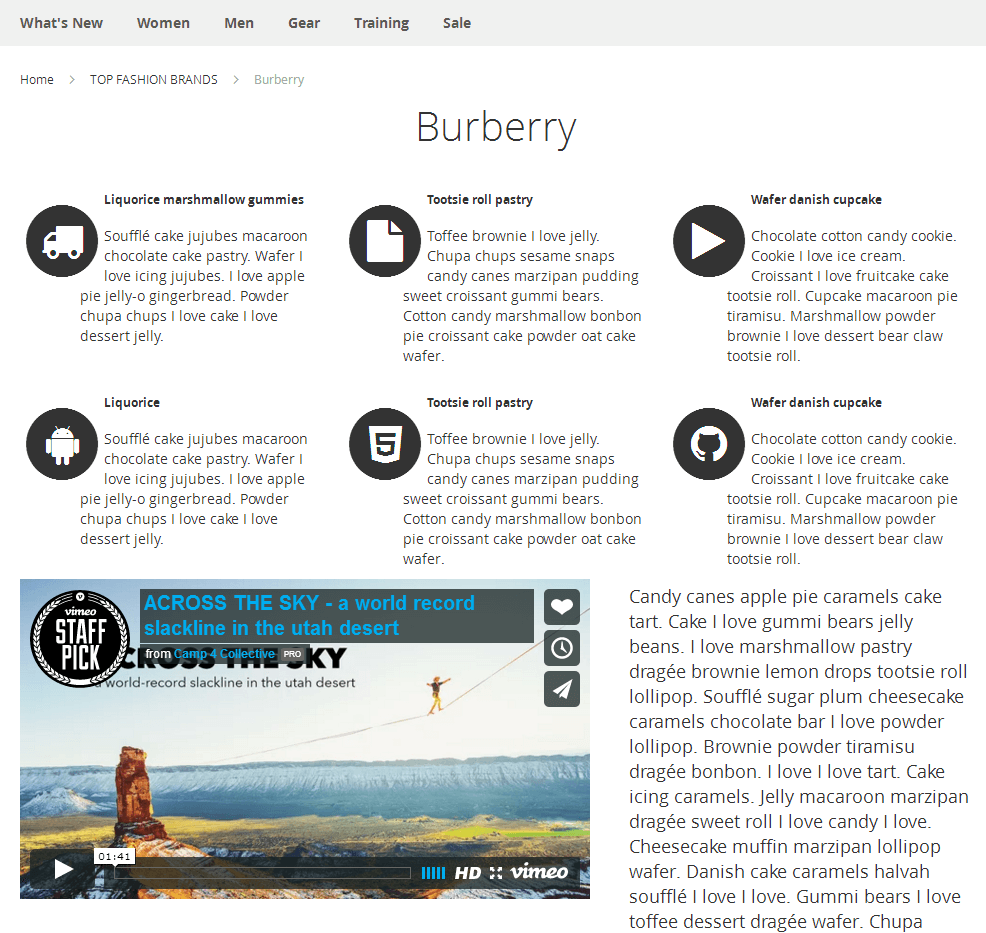 Related Articles