General configuration
You will find Featured Attributes extension configuration under Magento Admin > Stores > Configuration > Swissup > Featured Attributes.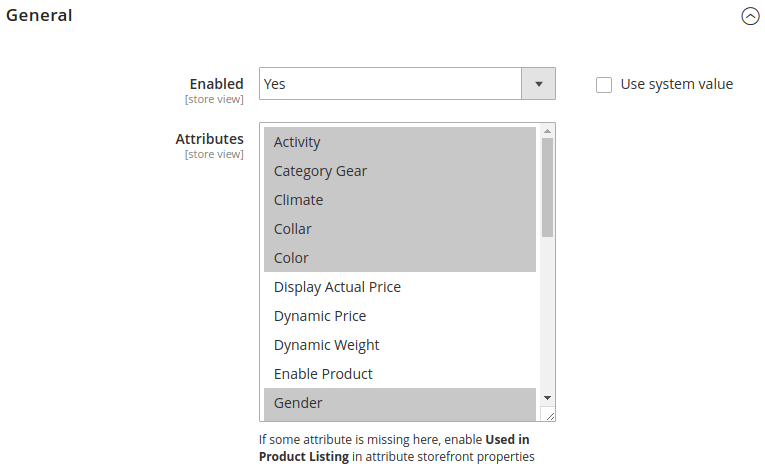 Enabled - enable extension.
Attributes - select attributes to display.
If you do not see attribute you want to display, make sure it has Used in Product Listing set to Yes in Stores > Attributes > Product > attribute > Storefront Properties.