Configuration
Go to Stores → Configuration → Swissup → Lightbox Pro page to configure the module.
Contents
General section

Enable Zoom - enables zoom lens right to the image, which shows enlarged image area
Enable Popup - open popup when clicking on image
Thumbnails Type :

Horizontal - show thumbnails horizontally under main image
Vertical - show thumbnails vertically left to the main image
Hidden - hide thumbnails

Show Image Caption - display image alt text as image caption. If alt text is not set, product name will be used.
Image Sizes section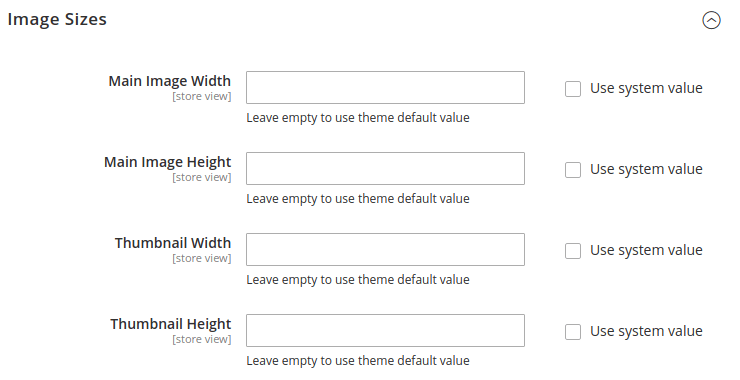 When next fields are empty, theme default sizes will be used (defined in theme's view.xml).
Main Image Width - set main image width
Main Image Height - set main image height
Thumbnail Width - set thumbnail image width
Thumbnail Height - set thumbnail image height
Popup section

Layout Type :

Default - show default Magento fullscreen popup
Simple Lightbox - show simple lightbox popup
Advanced Lightbox - show advanced lightbox popup