Menu Settings
This page is accessible when editing existing menu settings.
The page has two sections: General settings, where you can setup menu preferences, and Dropdown settings, where dropdown preferences could be changed.
General settings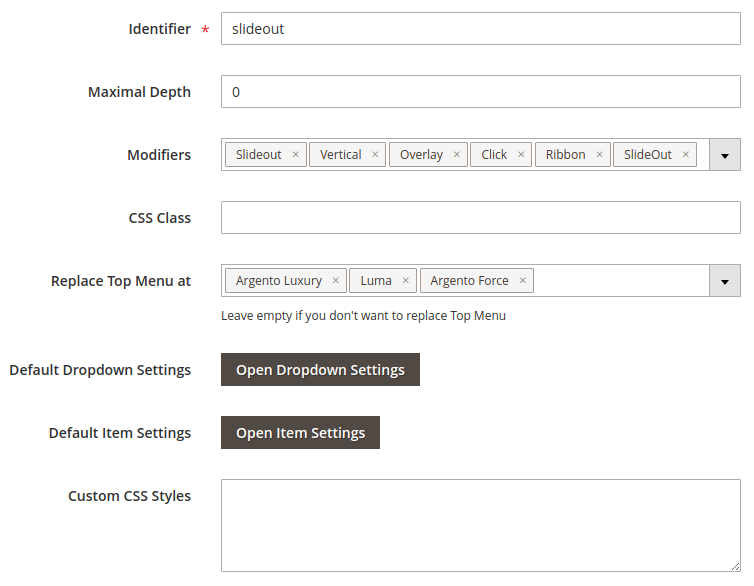 | Option | Description |
| --- | --- |
| Identifier | Unique menu identifier. |
| Maximal Depth | Use this option to limit number of loaded dropdown levels. Use 0 to disable limits. |
| CSS Class | Usefull for menu customization and some kind of menu types. |
| Replace Top Menu at | Select Store Views where menu should replace standard top navigation |
Dropdown settings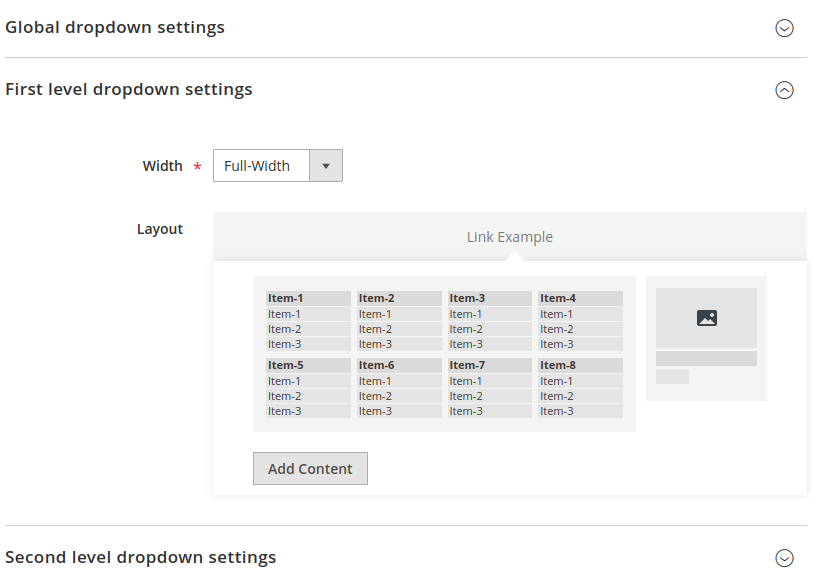 There are three fieldsets are avialable:
Default dropdown settings
First level dropdown settings
Second level dropdown settings.
As you may guess, the first one — is for all dropdown levels; second — for the first dropdown levels only; and the third — for the second dropdown levels only.
Next up