Changelog
Version 1.7.4
Jun 16, 2020
Remove paypal 'add to cart' button, since it's not working without js.
Version 1.7.3
Oct 21, 2019
Magento 1.9.4.3 compatibility. (Fixed add/remove item from wishlist when browsing CDN-cached version of the site.)
Version 1.7.2
Sep 30, 2019
Added styles for table caption.
Added styles for any .data-table in tabs.
Version 1.7.1
May 22, 2019
Prevent duplicates in 'amphtml' url on configurable product pages.
Version 1.7.0
Mar 19, 2019
Version 1.6.4
Updated deprecated mustache library to the version 0.2
Version 1.6.3
Fixed possible 'amp-form' validation error
Disable sticky header by default:

Google recommends to disable it on AMP
Pagespeed tools doesn't show content in preview screenshot when sticky header is used
Version 1.6.2
Fixed not-working 'Add to Cart' button on category pages at google CDN pages
Fixed 'Add to compare' links at Google CDN cache pages
Version 1.6.1
Added ability to disable layered navigation output via configuration
Fixed validation error when "Cookie restriction" mode is enabled
Fixed possible "Content mismatch" error when using third-party layered navigation modules
Mana_Seo compatibility added
Version 1.6.0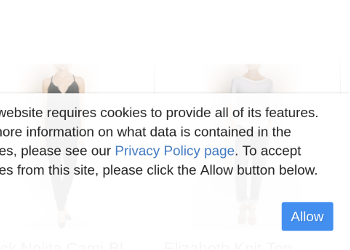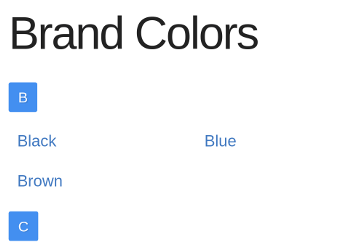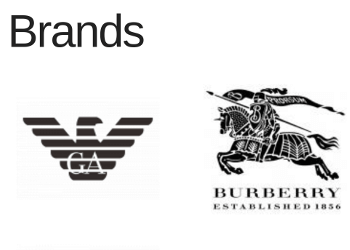 Version 1.5.0.1
Fixed product page slider animation on rtl theme
Fixed bug when user can't read error message after adding product to the cart
Attribute "checked/" is not allowed error fixed
Version 1.5.0
This version includes major update for RTL styles.
Version 1.4.0
Warning!

Disable compilation mode before upgrade. You can find it at System > Tools > Compilation menu.
data-amp- feature replaced with data-tmamp- as it was conflicting with native data-amp-replace functionality
Fixed bugs with following actions at google AMP cache pages:

Add to Cart
Add to Compare
Add to Wishlist
Version 1.3.0
Added ability to use 'data-amp-' attribute for any tag
Fixed 'Add to Cart' functionality on google search pages
Fixed AMP validation errors with the following attributes:

noshade
align
border
size
Version 1.2.1
Border attribute added to blacklist
Fixed compatibility with Magento < 1.9.2 that was broken in 1.2.0 update
Version 1.2.0
Fixes and Improvements
Fixed non-working add to cart, in case if secure url is used but not for the product page
Added support for products lists at homepage
Added support for buttons with onclick="setLocation" attribute
Better compatibility with third-party product listings
Developer improvements
Version 1.1.2
Fixed empty 'ShopBy' popup for categories without children and layered navigation
New html tags and attribute filters:

<link> - Prohibited without rel attribute
<amasty_seo> - All custom tags are prohibited
nowrap - This attribute is deprecated and prohibited for AMP pages
Version 1.1.1
Old libxml library support added (< 2.8.0)

Added fix to prevent broken html when using old libxml
If you are using another module with DOMDocument parser - it may break markup again. See known issues section.

Fixed not needed links separator at product page when wishlist is disabled
Version 1.1.0
Product page support added for all of the product types
Wordpress integration added (Fishpig_Wordpress module)
Rating stars added to product listing
Fixes and Improvements
Improved automatic layout detection for small images
Added additional check for proper libxml library version
Fixed html-entities encoding issue (UTF-8)
Fixed image dimensions detection, when using forced secure url
Srcset added to the logo image (Better Argento theme support)
Version 1.0.4
Performance optimizations. Up to 400% performance boost on specific server configurations.
Version 1.0.3
Added compatibility with:

TM_lazyload
TM_Pagespeed
TM_DeferJs
TM_Botprotection

Magento 1.7 compatibility added
Fixed AMP homepage rendering via cms/page/view action
Catalog "subscribe to rss" link made hidden
Improved font rendering on iMac
Fixed missing "Shop By" button on catalog pages without layered navigation, but with "catalog/navigation" block
Added compatibility with lazyload images (data-src and data-lazy attributes)
Added tmamp registry key, that can be used by third-party modules to modify their logic, when AMP theme is used
Version 1.0.2
Fixed duplicated AMP themes in configuration dropdown list
Improved stability, when layered navigation block is missing in layout
Fixed errors, when third-party library is already included by theme:

Leafo/ScssPhp
Mobile_Detect
Fastimage

Improved header template markup to make possible to disable search with xml layout update only
Version 1.0.1
Fixed possible error at checkout page
Fixed compatibility with PHP 5.4.4
Fixed RWD category page styles, when cms block is rendered only
Improved AMP logic to work on supported pages only
Fixed error, when some third-party block created programmatically, and have no access to layout model
Version 1.0.0
Initial release
List of supported pages:

Homepage
Catalog Search
Category Page
Product Comparison Page
Cms Pages